Twelve easy-to-follow lessons featuring Video Demonstrations, Lesson Plan & Play List Downloads, along with Printables, Templates, and even Mp3 Music!
Musically Montessori "First Twelve Weeks" Sample Activities
Watch my video to see, in action, a sampling of activities from this eCourse! (6 min)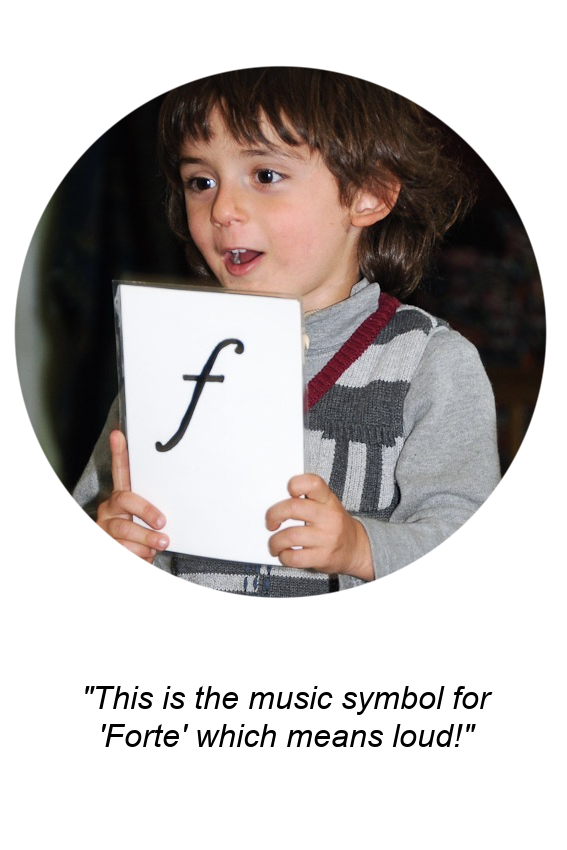 Lesson Plans, Printables, and MP3 Music that you will use for years...
Weekly sequential music activities to get your
music program started with a spark!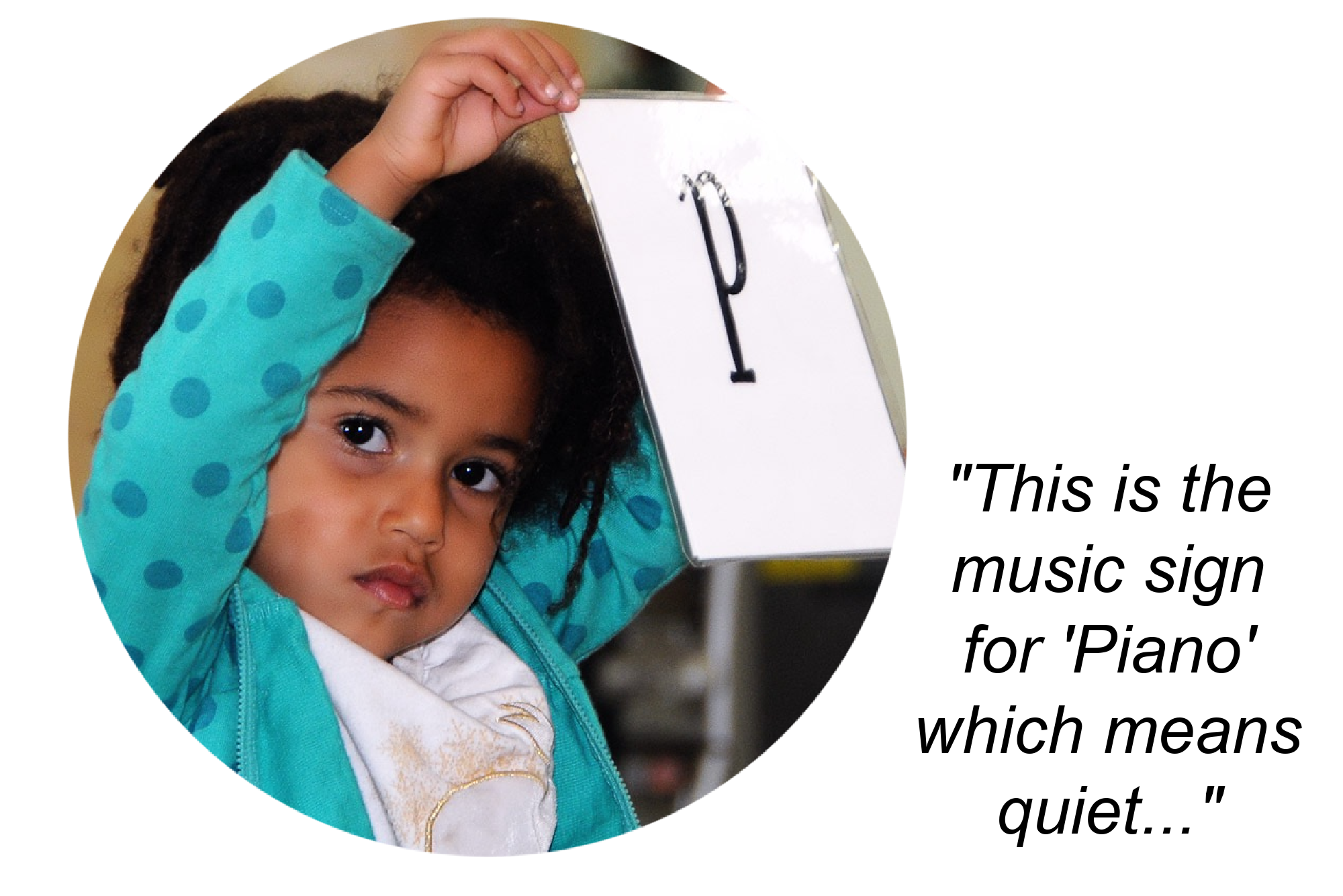 Hundreds of educators use this training daily!
I invite you to join hundreds of educators from around the globe who have taken this eCourse training with me, and have reported that the lessons gave them the tools for creating a successful music component in their Preschool curriculum. 
And, you can give the children in your group an important boost in their cognitive development!  Intentional, yet playful, early music experiences have been shown in studies, over the past 20 years, to bring important cognitive benefits to children as well as a life-long love of music. 
Through singing, dancing, movement, focused listening and playing instruments your group will develop skills valuable in early childhood development. 
Like skills in:
~ language development 
~ auditory discrimination 
~ body coordination 
~pincer grasp (important for writing) 
Not to mention skill development in social interaction.
Like skills in:
~ working with the group by making music together 
~ problem solving
~ and of course, creative expression!
This course lays out a sequential, fun, and engaging music curriculum that can be implemented by anyone who works with children. 
You've already got the most important qualification: Being able to manage a group of young children at circle!
Read what Montessori educators have to say...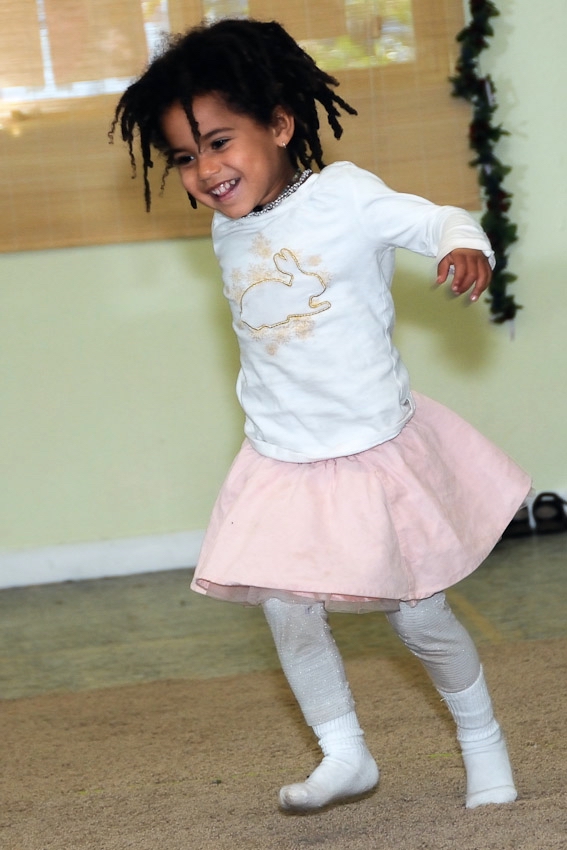 Barbara K. , Montessori teacher & eCourse participant (2018)
"Hi Miss Carolyn! ...You are so thorough and informative. These teachings add to many of the lessons I've done for years and you've already introduced so many I haven't! So excited to add these extensions. Thank you for all the time and effort you have put into these lessons, not to mention your blog too!"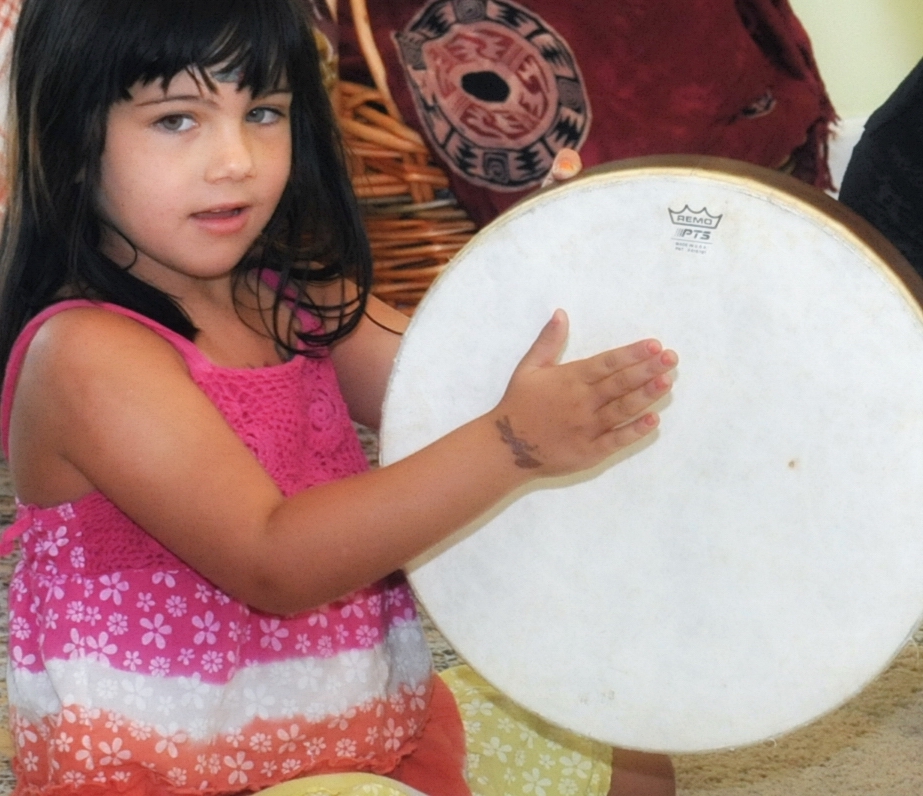 Debra J., Montessori educator & eCourse participant (2017)
"Hi Carolyn! I am so pleased to be taking another course from you and this introductory lesson has me excited about what I will learn from you during the course.
Thank you for sharing the link to Anita Collins's Ted Talk "What if every child has access to music education from birth?" on your website/blog. It is amazing what Neuroscientists are learning about the brain and the impact music has on brain development."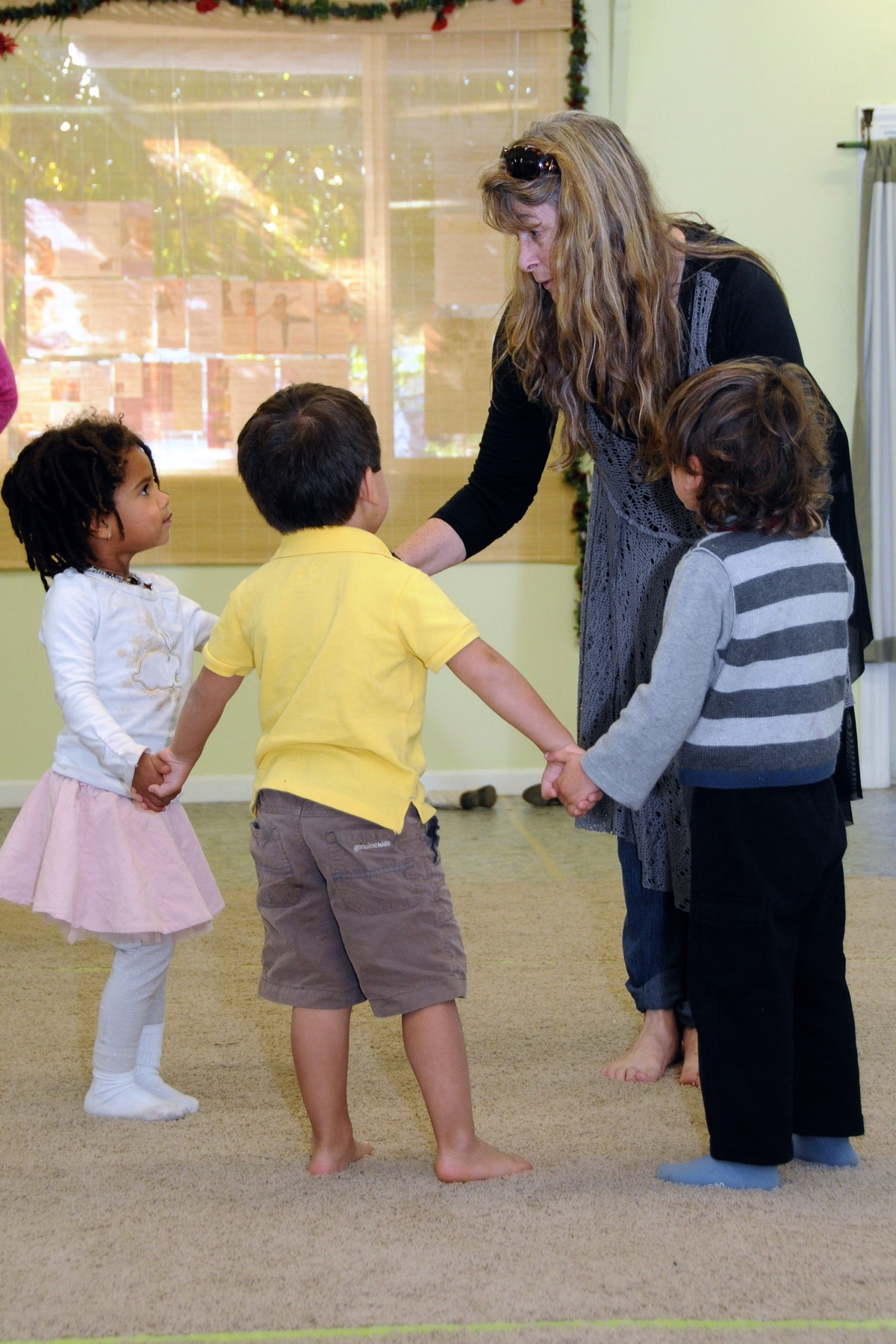 Sung Shin P., Montessori Guide & eCourse participant (2021)
"I am very satisfied taking this program. You give me a lot of challenge. Also I can see new materials which you use are amazing, E course is very useful for me . Thank you so much for sharing your method. Next semaster, I will make program listening classical music time and I will adapt your way. Thank you so much."
What's inside this 12 week eCourse Training
Welcome! 
I would be delighted to have you join my eCourse and I look forward to getting to know you and what musical activities you already like doing with your group.
There is a BONUS LESSON for you to explore before you start the eCourse. There are videos and lists for you to see and gather your resources, prepare yourself, and prepare your environment.
1. If you haven't already joined the FaceBook page that is set up for dialoging with me and the others in the course, please do! I would love to have you join.
Here's that link:
Musically Montessori eCourse Facebook Group
2. This course, "First Twelve Weeks", is designed to present the basic concepts of music in a hands-on manner using Montessori principles of instruction.
I will be covering the basics of:
Focused Listening: offering short excerpts from well-known classical music pieces for children to listen for particular instruments playing in the pieces.
Beginning to recognize the basic elements of music
Steady Beat
Tempo: "Presto" (fast) and "Largo" (slow)
Dynamics: "Forte" (loud) and "Piano" (quiet)
Pitch: High & Low
Featuring famous composers of the music offered in each lesson
Introducing rhythm instruments to children without getting a headache!
Planning playful activities for hands-on experiences with the basic elements of music
Presenting the step-by-step process in each lesson as well as an appropriate, sequential music curriculum that builds skills
Having fun while learning, too! 
Circle Games
Exploring instruments
Movement, dance and drama activities 
Individualized shelf works 
Art projects 
Simple music performance ideas 
I have compiled a list of the materials you will need to get the most out of this course and to be able to continue offering wonderful music activities throughout the year, beyond these first 12 weeks!
Necessities:
 Music sound system (ex: cd player or iPod with speaker)
 These unpitched rhythm instruments for you and the children:
3. A way to print off the visuals from the pdf file for each week's activity (and a laminating system as well)
4. At least one high quality pitched instrument (ex: Montessori brass bells, a true sounding Glockenspiel, etc.) or a pitch pipe
5. Time set aside each week to watch the Instructional videos, review the lesson plans, prepare the materials you will need and to practice a little beforehand
6. A way to download mp3 recordings from Amazon or iTunes AND/OR a way to purchase the the recorded music we will be using in the lessons (ex: Music from Mozart, recordings from Frank Leto, etc.)
This eCourse Includes the following music for you to STREAM or download in Mp3 format:
~ Links to stream or purchase commercial music from my favorite children's music artists. (just click on the links included in each Lesson's Playlist)
~ My own music I have created just for this course that you may download or STREAM directly from the Playlist at the end of each lesson.
~ Music from various famous composers that I have compiled for you in Mp3 format from public domain recordings. (stream or download from the Lesson Playlist) 
Recommended: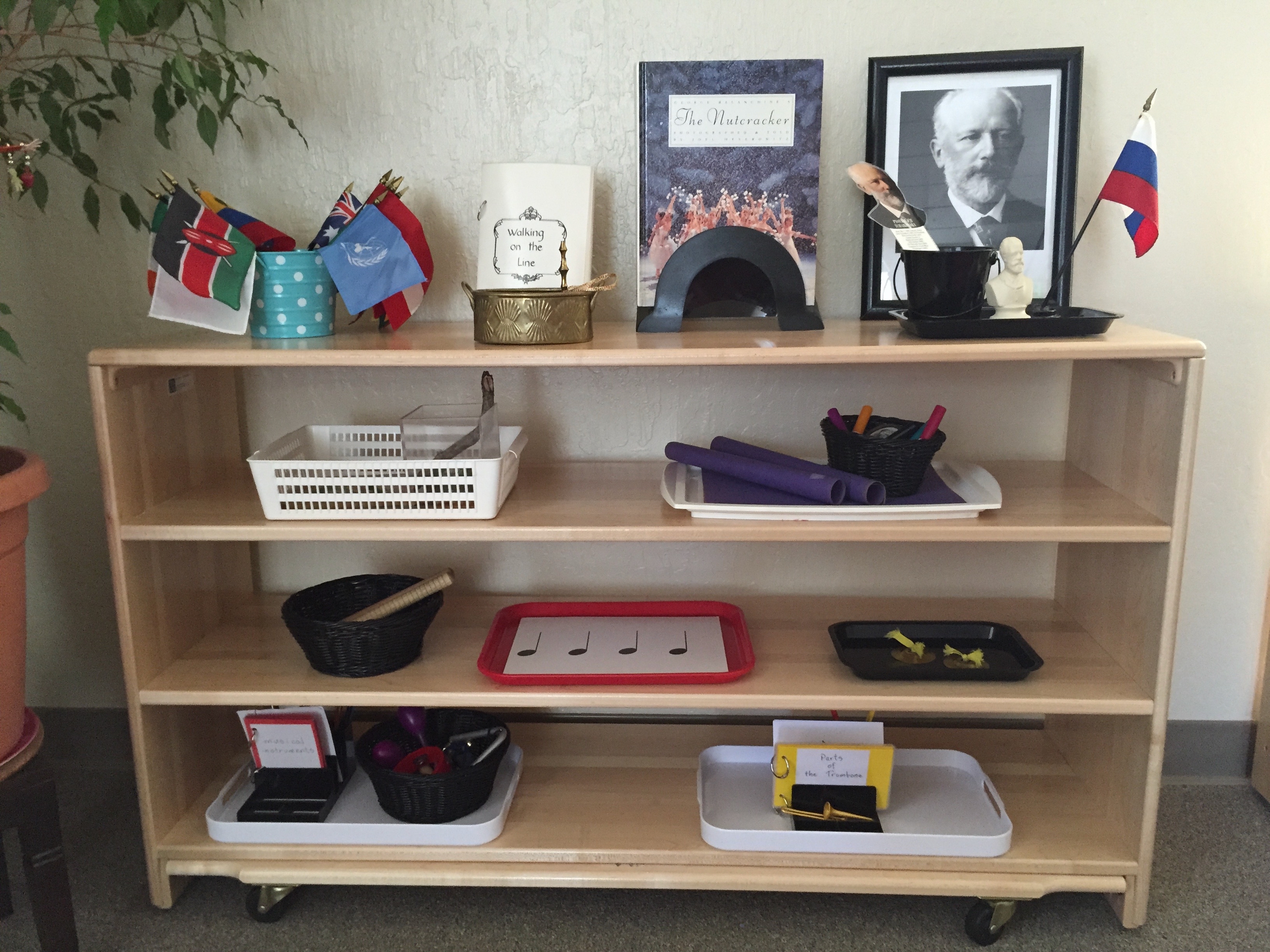 Got your music shelf set up?
You'll have lots of musical activities for your children to explore with each Lesson. So, you'll want to set up a music shelf! Each Lesson has a set of templates and/or Printables for you to create activities for the children to choose at work time. 
There are: 
traditional Montessori 3-Part Cards 
along with pre-reading matching activities 
small group and individualized materials for music games 
  and always a lesson-related art project to reinforce the learning in a fun hands-on way  


More from Montessori Educators/ eCourse Participants around the world...
Kim O., Montessori educator & eCourse participant (2021) "This is a very comprehensive introduction to line and shelf activities and how to create routines... and it's only Week 1! So many practical ideas that can easily be put into practice right away! I also loved how you modeled introducing each activity, practicing, pacing how much repetition with moving on to the next activity. And we already have a good start on a collection of songs and activities to build on! "
Linda M. Montessori teacher & eCourse participant (2017) "Thank you so much for this! Your lessons are so packed with so many good tidbits and resources . I just love it ;-) I'm doing one music theme a month and review all month on that theme. I have 20 minutes to work within a week. For example your lesson one I would do first and do it for the month. And (maybe) not do the whole lesson at one time but to add to it each week."
Stephanie C. Montessori educator & eCourse participant (2018) "Carolyn, THANK YOU SO MUCH! It's been amazing. Even though I haven't officially used these full lessons in my regular classes yet, I've gotten so many ideas and have really been able to draw from this in order to make my classes more successful. I'm planning to begin this course start to finish with my students in the fall (This summer we're going to use your " "The Planets" curriculum). I'm so excited and thankful to have found you."
Hannah H., Montessori Music Specialist & eCourse participant (2021)"This is so helpful and such a fantastic start for week 1. I will be visiting all the classrooms (infant-middle school) for music and this has helped tremendously with procedures and how to introduce different things for younger friends. I'm looking forward to the rest of the course!"
Ivelina S., Montessori educator & eCourse participant (2017) " I like the 'Conductor Game' (where) instead of using hands, the conductor uses music signs (visuals) and the children follow them and practice that way. I usually pick a Kindergartner to be the 'conductor' who then leads the group...But, I like more the idea to use signs for all music terminology that they have been learning: presto-largo, forte-piano, high-low pitch. Every young child cannot read, and (with the signs) they get familiar with the picture and the word below it. In that way teacher reinforces music terminology. Also, Ms Carolyn, , I like the way how you sing, very nice voice:-) "
This Course is now offered with the option
of receiving Continuing Education Units from
Loyola University.
We've partnered with Trillium Montessori and I am thrilled to announce that this course qualifies for CEU's from Loyal University.

More Musically Montessori
Here are more of my trainings you might like to explore!
I have been teaching Montessori children for more than 3 decades and music is by far, the most engaging of lessons we can offer as Montessori educators! During my 20+ years as a Montessori head teacher and site director, I offered these music activities in my preschool classroom and the children greatly enjoyed them, year after year! With my Orff-Schulwerk training and my Montessori background, I decided to become a Music Specialist in 2013. I found myself working with more than 750 children each week in several Montessori schools in the San Francisco Bay Area. That is when I really learned what truly engages children musically and so that is how I developed my Musically Montessori curriculum and then my eCourses to share my secrets of success. You too can enjoy creating a successful music program in your educational setting. I welcome you to meet me inside this eCourse soon!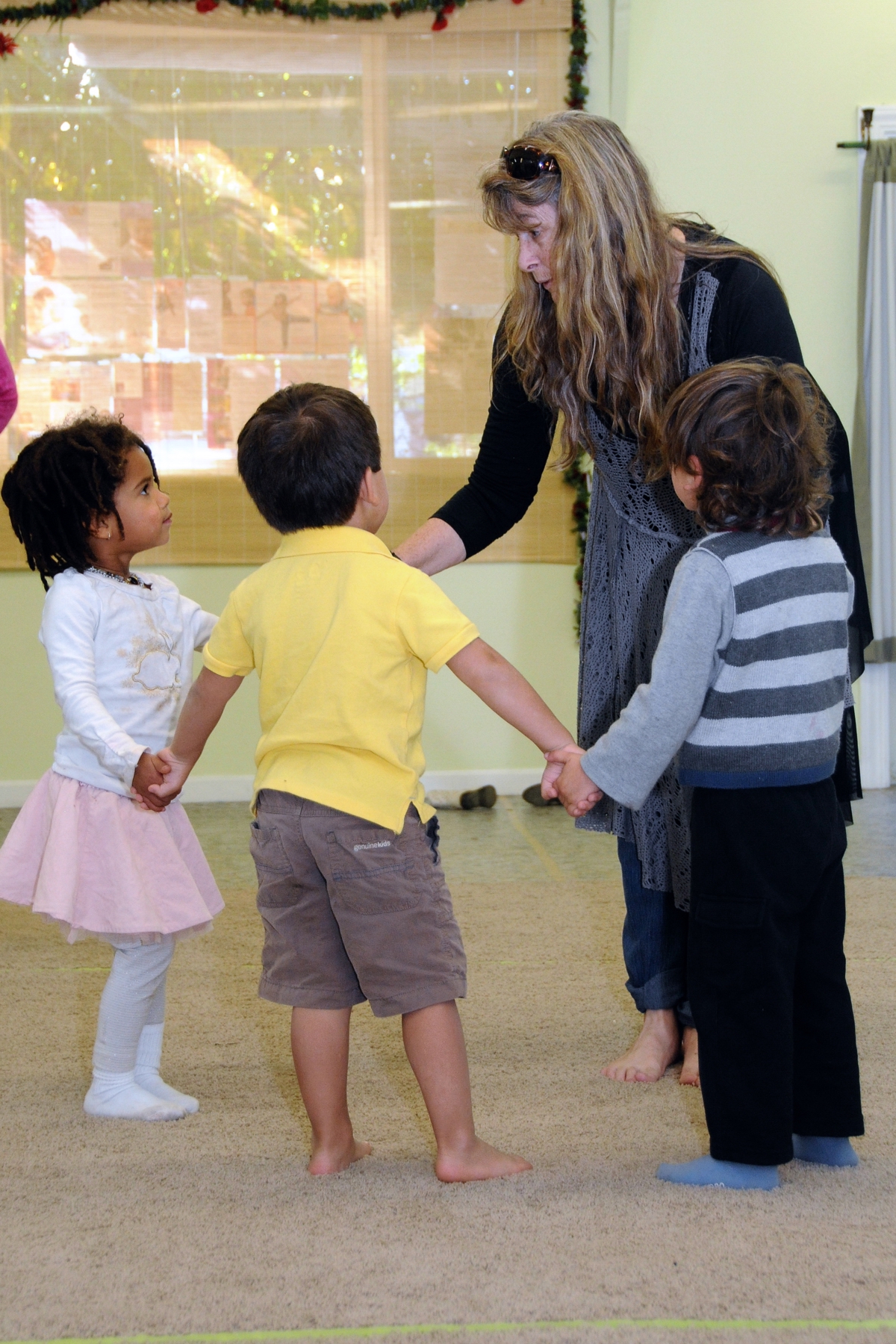 Check your inbox to confirm your subscription
"Dear Ms Carolyn. Thank you so much . I have a lot of ideas from this course. I want to take another course!"
---Sun Shin P. Montessori Educator and eCourse Student (2021)