INFORMATIONAL LESSON; MONTH ONE Montessori Baby-Ed: "Month-by-Month" MONTH ONE Preparing Yourself for Montessori Baby-Ed
Montessori Baby-Ed: "Month-by-Month" MONTH ONE (Mo. 1)
Informational Lesson: Preparing Yourself for Montessori Baby-Ed
This Bonus Lesson and its Videos are part of every Montessori Baby-Ed "Month by Month" eCourse lesson.
If you have already taken any of the Montessori Baby-Ed eCourses (Month One through Month Twelve), then you can REVIEW or skip this Lesson.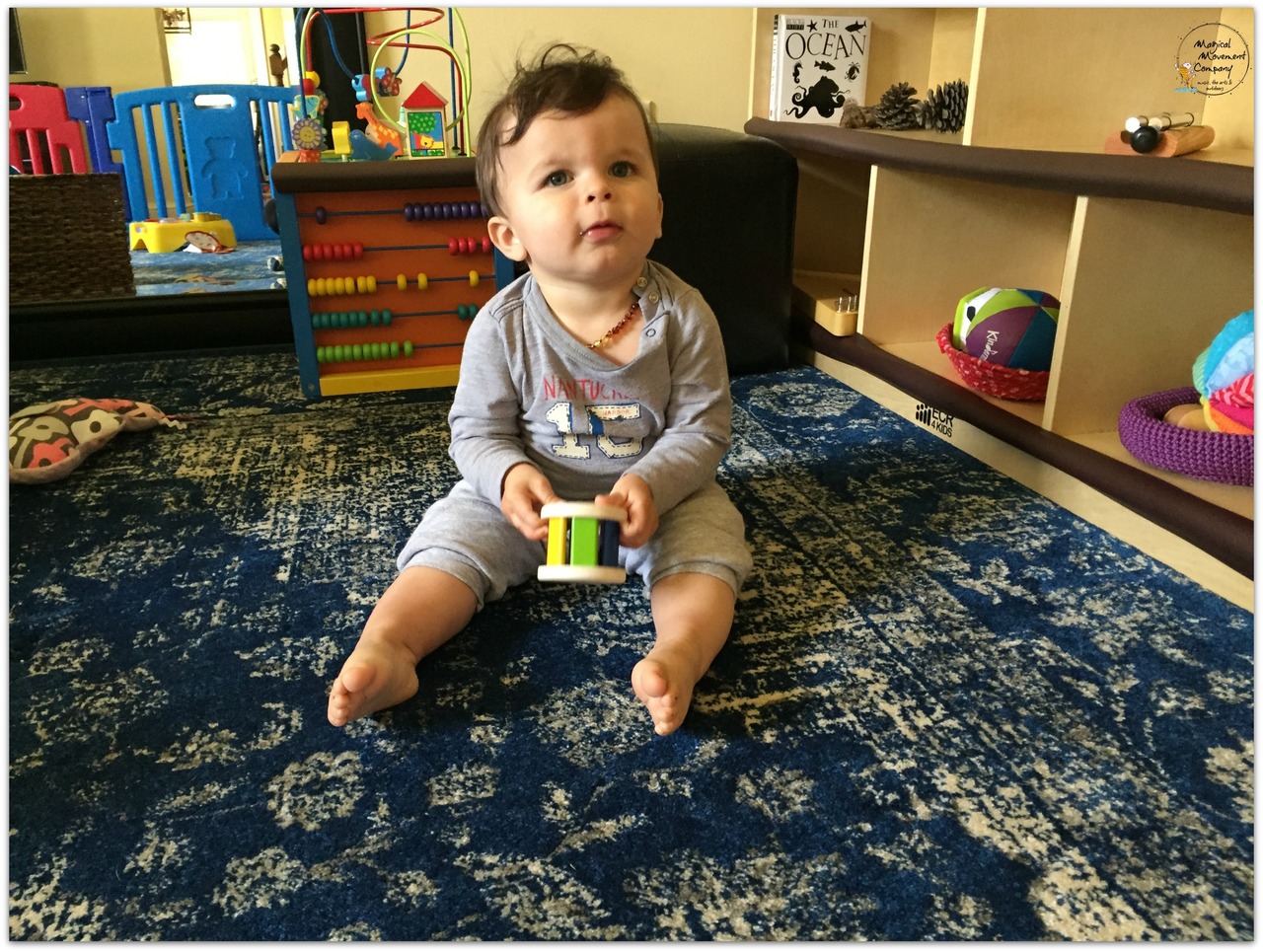 I want to extend to you a warm welcome to my Montessori Baby-Ed eCourses. It is so nice for me to "meet" you here!
Your baby, family members, and caregivers will gain so much from these delightful lessons designed to bring Music and the Arts to you in the Montessori way.
Please consider adding your comments to any of the following lessons. When you comment, then I get an email immediately and I love hearing from my eCourse participants! I will get back to you right away with my own thoughts.
As well, if you happen to come across any problems accessing the lessons, please let me know right away. The Coursecraft support staff is excellent and virtually solves every problem within hours, if not moments.
I invite you to join the private Facebook group for my eCourse students. There, you will "meet" folks from all over the world who are studying and using the Montessori Method with their children. Parents, grandparents, classroom teachers, homeschool families, and seasoned Montessorians come together here for on-line discussions and discoveries!
CLICK HERE to join the FB Group, Musically Montessori eCourses.
Here are my recommendations for what you will need to create a Montessori "Nido" environment. ("Nido" is the Italian word for "nest" and this is the term that is used for the Montessori infant environment.)
ALWAYS CLOSELY SUPERVISE YOUR CHILD AT ALL TIMES. ALSO, CHECK BABY'S "ACTIVITY MATERIALS" DAILY TO SEE THAT THEY ARE SAFE. IMMEDIATELY REPAIR OR DISCARD ITEMS THAT ARE BROKEN IN ANY WAY.
I RECOMMEND THAT YOU PURCHASE A "CHOKE TUBE" AND CHECK EVERY ITEM YOU WILL BE PLACING IN YOUR CHILD'S ENVIRONMENT. CHILDREN ARE ESPECIALLY AT RISK FOR CHOKING ON SMALL OBJECTS BEFORE THE AGE OF 3 YRS OLD.
1. A collection of Storage Containers for Montessori Baby-Ed materials that you will rotate in Baby's environment. We will be providing a few activities to explore with Baby, even though there will be many more materials described in each month's Lessons. The idea in Montessori is to place a small number of activities in Baby's environment and then change a few every few days so Baby stays engaged. That means you will need storage containers (and a place to store them) so that you can rotate the materials.
2. A Floor Bed or Play Mat. In the Montessori scheme, Baby is given lots of room for unencumbered movement and the safest place is a nice mat on the floor where Baby can spend waking hours moving freely and observing the carefully prepared surroundings that you have created.
3. A way to hang Mobiles that will be secure and safe. During the first three months, the Montessori Baby is provided with a variety of carefully designed and developmentally appropriate Mobiles. The first Mobiles are "visual Mobiles" (within viewing range of Baby) and in later months the Mobiles are "tactile Mobiles." (within range of Baby's grasping hands or kicking feet) It is important to plan on how you will display these Mobiles securely and safely within the appropriate range of your Baby when s/he is on the "Montessori floor bed/play mat."
4. A Baby-safe Mirror at Baby's eye level. In the "Montessori Nido environment" we hang plexiglass mirrors near Baby's floor bed/play mat, so that s/he can see herself while she is interacting with the Montessori prepared environment.
5. A collection of Small Cloth Baskets. Each month we prepare and introduce new activities to Baby and these materials are generally kept in small cloth baskets. In the Montessori scheme, these are called "treasure baskets." I love the variety of cloth baskets available from many Etsy shops. I stick with organic fibers whenever possible, since Baby will inevitably end up handling and even mouthing these baskets.
6. A way to download my Mp3 Music to go along with each month's Musical Instrument theme. In Lesson 7 of each Montessori Baby-Ed "Month by Month" eCourse, you will find the downloadable files for you to use with the activities for that month. I include music downloads that go along with the activities and these files can be downloaded and added to your music library for your family's enjoyment and for engaging your Baby, too!
7. A frame for each month's picture of the Musical Instrument that will be featured. In the Lesson 7 downloads for each month, you will also find a photo of the musical instrument that I feature for that month. (ex: a photo of a piano for Month One). These photos can be printed and then placed in a frame to hang at Baby's eye level. I have chosen nice light wooden frames for this purpose and it is best to have no glass or to have plexiglass in the frame as opposed to glass.
8. Low shelving for Baby's "Montessori Treasure Baskets." In the Montessori environment, the adult spends a lot of time and thought in preparing activities and then displaying them to engage the child. Low shelving is best. That way, you can arrange the little "Montessori treasure baskets" on the shelf to keep the environment orderly and uncluttered. Eventually, Baby will be creeping (or toddling) over to the shelf herself to choose her activities. With the baskets, we set up "a place for everything"...and then we can keep "everything in its place."
9. Toddler-size table and toddler chair. In the "Montessori Nido environment" Baby's first feedings of actual food (as opposed to breast milk or formula) is planned for Baby to be "sitting" in a cozy toddler size chair that is tucked into a very short toddler size table. We call this the "Montessori weaning table" and this table becomes more and more important to the child's independence and autonomy as the months go by. My 3 yr old grandchild, still uses his weaning table and chair for eating, for doing table top activities, and even art activities, as well. He has 2 little chairs so that when little friends come over, they can enjoy the table together.
10. Fresh flowers or non-poisonous house plants. Any indoor environment is enhanced when plants and/or fresh flowers are added. Think of how you feel about a room when there is a pretty plant or flowers present! When choosing plants for Baby's environment, make sure they are not classified as poisonous plants. You will find a download in Lesson 7 from Baby-Ed Month One that lists common poisonous house plants that should be avoided in environments where young children might touch the leaves/ flowers or even try to eat them! CLICK HERE for an informational on-line site regarding poisonous house plants.
11. A Baby Carrier or Sturdy Stroller for taking baby outdoors daily. In my opinion, this is the most important item on this list! Take Baby outside each day. This is the single most effective teaching tool ever. Baby is absorbing information from Nature and from the things encountered when we are outdoors. This sensory learning extends through all the five senses and sets up important connections in the brain for optimum cognitive development. As far as developing an appreciation of music and strong listening skills, hearing birds singing is just about the best! My youngest grandchild's first word was "bird."
WATCH MY VIDEOS TO PREPARE FOR MONTESSORI BABY-ED
The following video will help you create a baby-friendly Montessori environment that will enhance your baby's cognitive development and keep things orderly and well-organized for you and your family.
Video #1
"PREPARING FOR MONTESSORI BABY-ED"
(5 1/2 min. video)
Learn more...
The following video gives you a quick background on Dr. Maria Montessori and how she developed the "Montessori Method" of teaching that is a world-renowned successful pedagogy used all over the world and over decades.
Video #2
"ABOUT DR. MONTESSORI &
HOW THE MONTESSORI METHOD DEVELOPED"
(5 1/2 min. video)
VIDEO #3
"Overview of Materials for implementing Montessori Baby-Ed Activities during the first months"
(9 min. video)
Please go to the next Lesson for more...
Complete and Continue